The Talents 2016
Introduction. Berlinale Talents, Goethe Institute and FIPRESCI organized at this year's Berlinale for the 13th time the "Talent Press", an initiative within the Berlinale Talents. A new generartion of critics is expected to enter the world of cinema. Supported by renowned film-journalists, they wrote reviews on films presented in various sections of the festival, composed features and reported about the atmosphere of the Campus. Articles of the participants were published daily on the website of the Berlinale Talents and on the homepages of the Goethe Institute and of FIPRESCI.
The Talents
Elizabeth Chege (Kenya)
Isabella Akinseye (Nigeria)
Rasha Hosny (Egypt)
Ruben Demasure (Belgium)
Sergio Huidobro (Mexico)
Sevara Pan (Uzbekistan)
Tara Karajica (Serbia)
Xin Zhou (China)
The Impact of Cinema in My Life
By Elizabeth Chege (Kenya)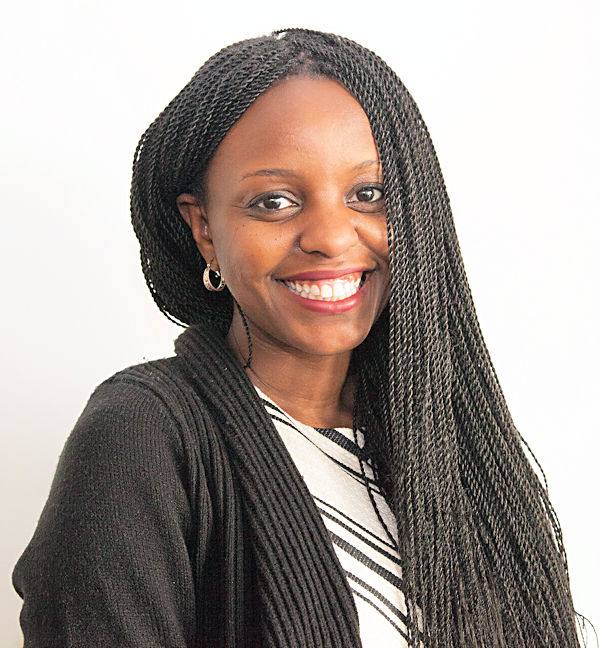 Sometimes, it's necessary to go the long way round to find that thing that many describe as purpose. My journey into the world of film was such a case. After training as a musician in my early years, I followed my love for physics and art to study architecture. Upon completion and some work experience in the field, I discovered that I was devastatingly unfulfilling to by it. During a period of serious illness, I returned to my passion for cinema because film had provided me so much solace throughout my life. I endeavoured to find a way to turn this passion into something more meaningful and began to write about African cinema with a specific focus on Kenya, my country of birth. The online space was designed to be a repository of all things film and visual art, a space to celebrate voices unheard, voices emerging and voices not heard enough.
The Kenyan film industry is nascent and growing steadfastly as is evidenced by Riverhwood (the local version of Nollywood or Bollywood), but is fraught with difficulties such as power outages and lack of training. Further, Kenya's Film Classification Board has made international headlines for contentious banning of work such as Scorsese's "The Wolf Of Wall Street" or the recent attempt to prevent Netflix's debut in the country. Still, the film scene is burgeoning with talent and is combating the setbacks; indicated by the powerful "Something Necessary" by Judy Kibinge that tackles the difficult subject of Kenya's post-election violence or "Pumzi" by Wanuri Kahiu, a short film about a dystopian future – Kenya's first science fiction film. With the way the global film industry is currently structured, there is talent that is not afforded the platform to tell their stories, as has been witnessed by the recent Academy Award controversy for the lack of representation of people of colour.
As a communicator, film is crucial in the way it exposes us for our cruelty, allows us an avenue to express joy, trauma, hope, delicacy, helps us escape and at times, crashes our ego. These are experiences we all share and why it is also important for me to highlight talent that rarely gets showcased. All art can do this, but I believe, none quite as well as film.
Breaking into Nollywood the Write Way
By Isabella Akinseye (Nigeria)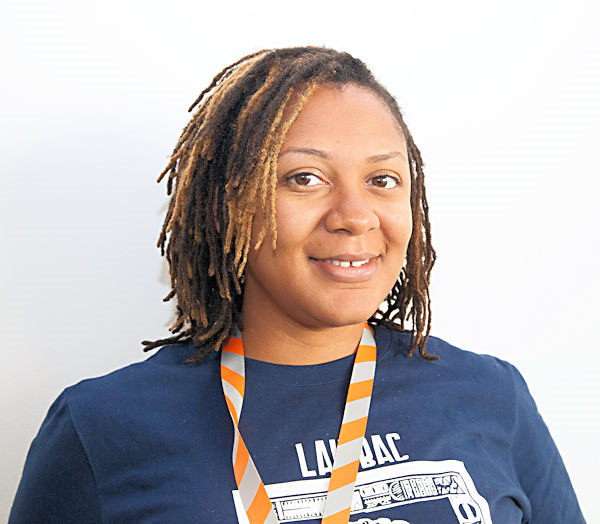 My journey into cultural reportage started with books. During a gap year after my first year of university, I worked in a publishing firm in Nigeria. I went on to review books on TV, started "The Bookaholic Blog" with a friend and published reviews in newspapers and magazines. When I returned to university in the UK, I got an annual pass to the cinema. Since then, I have swapped the written word for moving pictures. As a writer, it was a natural step to review my new past time, and a new magazine back home provided an outlet. I wanted more – to engage with Nigerian material for my dissertation on film studies but my supervisor said I would not find enough academic material. A trip to the British Film Institute proved her right.
When I returned home, I wanted to do something; contribute my own quota to the discourse on African cinema with a focus on Nigeria's film industry, popularly known as Nollywood. Things were looking up as Nigerian filmmakers were beginning to pay attention to plot and production values. They were no longer afraid to move into unchartered territory in terms of subject matter. There were still issues, of course, and filmmakers such as Kenneth Gyang, Izu Ojukwu, Amaka Igwe and Kunle Afolayan were in a class of their own. The gap between them and the "home video" directors was glaring because they were in it for the money.
I wanted a situation where I could take a friend to the cinema to see a Nollywood movie and not have them walk out (which has happened before). I started with movie reviews for websites and blogs. I followed up with a weekly column tackling topical issues in one of the national dailies. At the same time, I was hosting red carpet of movie premieres and industry events. All this culminated into founding my online platform and digital magazine Nolly Silver Screen.
Finding contributors was hard enough, and critics, almost impossible. Most people did entertainment reporting without a deep appreciation for film. I reached out to Shaibu Husseini of "The Guardian", who has not only mentored me, but has been a sounding board throughout my career as a film journalist and publisher.
National cinema is on the rise, albeit slowly, from one cinema in 2004, to over 25 cinemas in 2015 and more underway in 2016.
The Great Challenges
By Rasha Hosny (Egypt)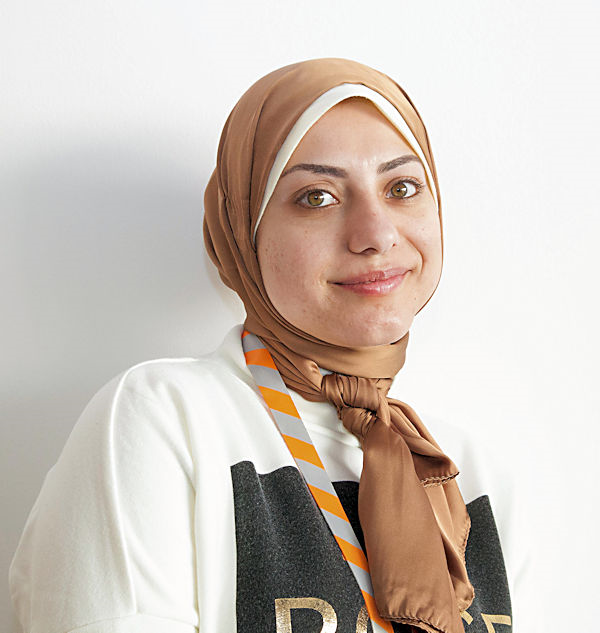 It is great to be a film critic but it is so difficult to be a good one. The challenge is how to make your work noticed. Cinema: watching, reading and writing about it; this is my passion in life.
Movies have always interested me since I was five years old. It leads me to know a great deal about other people, other countries, and other cultures. Cinema is my window to the whole world. After completing my bachelor's in Egyptology, I applied three times to study filmmaking in the Egyptian High Institute of Cinema and the Egyptian High Institute of Film Criticism, but they did not accept me. That's when I decided to study cinema and film criticism through online open sources and private workshops.
Since I was very young, I enjoyed reading about films. I had a particular interest in film reviews because I assumed writing about movies required great talent, which I hoped to have someday. When I wrote my first article – which was published in a specialized cinematic publication – I experienced great feelings as I broke down the movie and shared my thoughts about it on paper. This incident was the trigger for me to change my career path and start a film criticism career.
My biggest dream is to discover that some people started their day with reading my article and based on what I wrote they researched the movie online before watching it. To be able to let people decide whether they watch a movie or not, is really a challenge, especially with the numerous film-specific blogs and online magazines as well as the personal blogs where cinephiles find an outlet to publish their writings. This gave great opportunities to freelance film critics to express themselves, but unfortunately, it made it hard to make a living as a professional film critic.
Egypt is over a hundred years old in the history of the film industry. Even with that, the industry still suffers from the same problems that came up years ago. In the beginning of the 1990s, the Egyptian cinema crisis started. It was also accompanied by the concept of focusing on producing commercial movies to overcome the economic crisis. However, during the last fifteen years, the Egyptian film industry became acquainted with the independent concept of low-budget movies, which refreshed the atmosphere and worked as a bridge between commercial and artistic filmmaking.
Footnotes to Flemish Film Criticism and Culture
By Ruben Demasure (Belgium)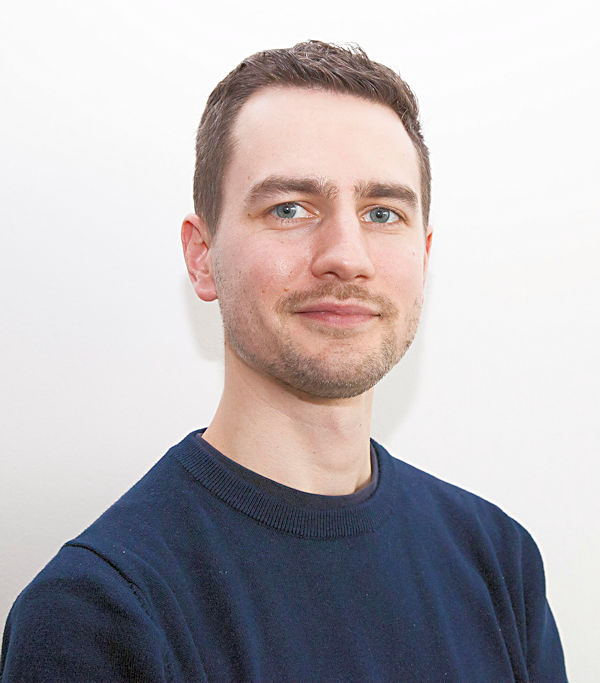 "Film criticism in Flanders is nonexistent." This remark, made at a recent debate, is part of three anecdotes from the past three months that allow me to sketch film criticism, culture and production in Belgium.
(1) On January 6, I attended another debate on Belgian film criticism. There was one roundtable for the Flemish, Dutch-speaking community and one for the French-speaking community at the same time, in the same building, but in different rooms. We hardly know or read each other. A panel of three film journalists was moderated, not by a critical outsider, but by one of their colleagues. The talk was pretty predictable, more like an act of self-gratification.
(2) The opening statement was made three months prior, at another debate at Film Fest Ghent, between one of our finest film professors and one of our finest former critics, who wrote for a mainstream weekly from the 1970s until 2011. His reviews still contained elements of an analysis of mise-en-scène and form, and he cultivated a personal, polemical taste. The critic acknowledged the observation that there's no real (professional) film criticism (as distinguished from reviews) in Flanders. The statement passed quietly as an accepted truth without any agitation of the student audience in the room.
(3) This happened some days after the passing of the Belgian filmmaker Chantal Akerman. While this caused a surge of heartfelt reactions in the international world of cinema and film culture, we didn't really have a voice in the (mainstream) media who was familiar enough with her work or could find the right words to capture her meaning. In terms of national film production, the media rarely refute the promotional tale on the new wave of Flemish fiction films of the last decade, which are often bad or mediocre at best. The most interesting work of the last years has been made by young filmmakers in the broad field of documentary.
I'm an editorial board member of two Belgian platforms that try to offer an alternative. These initiatives weren't represented in the most recent panel debate because they don't qualify as professional film criticism. "sabzian.be" (named after the main character in Kiarostami's "Close-Up") is a trilingual collection of translations, new articles (dialogues, letters, etc.) or older texts (e.g. on Chantal Akerman) that are made accessible to a new readership. "photogenie.be", an initiative of the Flemish Service for Film Culture, publishes new texts in English and organizes events such as a Young Critics Workshop. A new, younger generation increasingly finds its way to the latter's eight-day Summer Film College (with David Bordwell), for example. We see that the texts on Sabzian are printed, shared, discussed, especially by film students, and are an occasion to watch the films together. A new chapter is being written.
Learning to See
By Sergio Huidobro (Mexico)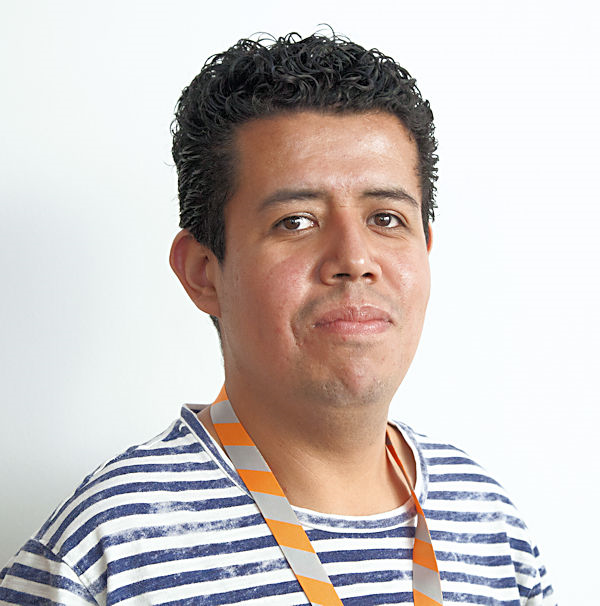 People say nowadays, that Mexican films are exploding worldwide – that they're revolutionary, courageous and sometimes too graphic. Even as a Mexican film critic, I can't say if that's an undisputed truth. Filmmaking and film criticism are used to mirror, either in obvious or oblique ways, the inner core of both society and individual beings. That's what art is about. And it sometimes does better than sociology, historical facts or academics. But how should we regard and understand Mexico and Latin America through its recent cinema?
Unfortunately, there isn't a continuous tradition regarding Mexican film magazines or professional film critics. Not in the French-'n'-Britain way. Instead, we have a series of brilliant, vigorous attempts. Discontinued attempts. Classic texts. Outstanding books. But we, as a society, have never realized that the film experience should trespass the movie theatre zone or the screening time. We've got to read more about films, think about films, discuss films to achieve the real thing: to see ourselves clearly.
But what's all of this about, anyway? Is it about the film industry? Is it about art criticism? About box office versus auteur theories? About narratives? Movie stars? Aesthetic experience? No. For me, to be a film critic means to share a passion. To share a look and a way of seeing. To write about films means to watch every single film as if it were the first one, like entering into a new place for the first time, like a child's first encounter with the ocean.
Last year in Mexico, there were 130 films produced and three journalists killed by organized crime because of their work. These are unrelated facts, except for a third one: most of the people hardly care about them. The same year, more than forty college students just vanished from the southern region of Iguala and were allegedly killed and burned in a trash landfill. And Mexico reached six thousand cinemas, too.
Maybe these facts are as unrelated as it seems. Maybe our fascination with spectacle and fiction can't discern between film and newsreels, between blockbusters and the surrounding violence anymore. And maybe, just maybe, film criticism could say something about it. It could help us to think ourselves through cinema and to think cinema through ourselves. We may find that films are deeper, richer and more compelling than we are use to thinking, and also, so are we.
Evading the Look
By Sevara Pan (Uzbekistan)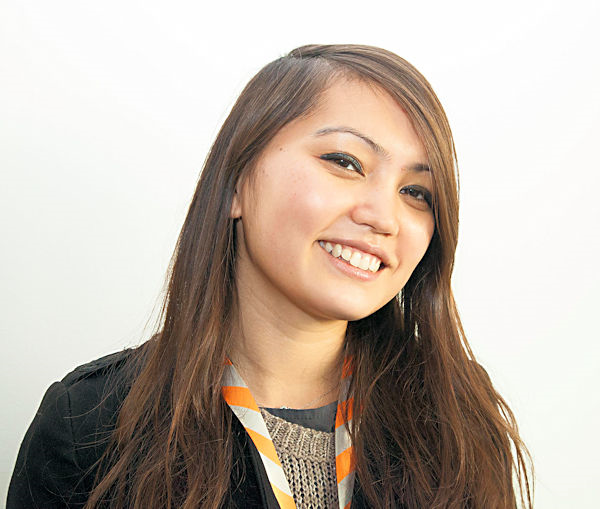 After the collapse of the Soviet Union, rethinking the socialist past seemed like an important chore the newly found states were compelled to perform as part of their nation-building process. They searched for what it meant to be free in times when nothing was certain. Uzbek filmmakers were prone to returning to the past through historical films where the political dictum was often camouflaged by the re-telling of history and take-away lessons that this history generously offered. Such an approach to revisiting the past meant denying the subjectivity of one's point of view in film while reproducing knowledge that anticipated no bold questions, let alone answers.
Apart from the cinematic retreat to the past, Uzbekistani sovereignty of the 90s set in motion another trend – the increasingly high production of new domestic films that relentlessly painted a picture of the "trueW Uzbek character. This representation flaunted the preposterousness of trying to fit the old sweater one had long overgrown. Yet these films have had an immensely devoted viewership among the youth who have been regularly visiting local theaters to this day. In this sense, Uzbek national cinema may boast an incredible degree of self-sufficiency, the phenomenon envied by the rest of post-Soviet Asia, which nevertheless has rarely translated into success in foreign film festivals. The potential of cinema to stir and provoke has often been divested by what critics have generally referred to as "the expressive lack of the conflict of ideas" and provincialism of Uzbek films. Creation of difficult films has often been undermined by the echoes of socialist realism that propagated the class approach to art, binary differentiation of characters as entirely positive or negative, and an eschewal of thorny matters that mark the nation in transition. As the state continues to tighten control over the production, exhibition and criticism of art, local filmmakers and critics have been increasingly resorting to allegory and parable in their portrayal of and commentary on the daily life of the new generation of Uzbeks in the post-Soviet space. What the Aesopian language means to art demands no further explanation – it occurs in times of creative anemia when the direct and open criticism becomes a perilous business that is far from being commended by the ones who refuse to let go of the reins.
However, mistaking this aspect entirely as a sign of defeat for Uzbek cinema or entertaining such misunderstanding in debates about it would leave us at a loss for an opportunity to traverse the cinematic space beyond its visibility and acceptance. Above and beyond what is readily seen in cinema, there are always silences and resonances, full and empty spaces that may leave its beholder bruised and confused but ever more aware. Approaching cinema otherwise would render it irrelevant… much like writing about it. As French filmmaker Nicolas Philibert has rightfully put it, "Cinema is not sociology […]: [it is] a relationship with time, stories […], a permanent game between what is shown and what is not […]." What drives me as a film journalist is these areas of darkness in cinema born out of the dictatorial regime – the darkness that pushes us to the sidewalk of our comfort and forces us to acknowledge the bastard child we have been compelled to disown – our freedom to wonder.
The Young Dreamer and the Last of the Mohicans
By Tara Karajica (Serbia)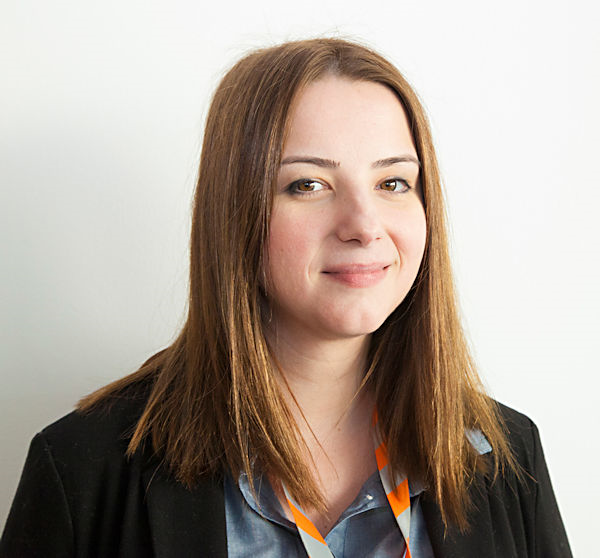 When I told my friends about this article and that I had to discuss the situation of film criticism in Serbia and the state of national cinema there, they told me "But there is no film criticism in Serbia! What are you going to say?" Sadly, that is true… A year ago, I wrote a diatribe on the deplorable state of film criticism in Serbia. I vehemently criticized the passive (aggressive) attitude of my fellows and institutions, their lack of interest and skills and the perpetual state of lethargy. But then again, that is also the state of most of the country when it comes to culture. However, national cinema is in a far better state, if we take into account the fact that two films – "Dubina Dva" by Ognjen Glavonic and "Vlažnost" by Nikola Ljuca – have been selected for the Forum section of this year's Berlinale. And, these are just two more titles added to the list of successful films the industry has been producing in the past few years thanks to the talent and dedication of younger filmmakers.
So, where does this place me? Well… Nowhere, to be honest. Or, in another dimension, perhaps. I might be the "last unacknowledged film criticism Mohican in Serbia", the cast away. Why? For starters, it is a case of a reversed ageism of sorts. In fact, I am too young, according the standards of the acting film critics. And then, I suppose, because I stand and fight for something they seem to have forgotten: I love what I do, I believe in it, I go for it and like Ingmar Bergman, I do my best not to "betray the magic of [my] dreams". This unfortunate state of affairs and lack of sense of belonging puts me in a pickle. Due to the lack of film criticism outlets in Serbia, there is nowhere for me to write in my country. Thus, I share my passion and enthusiasm for films elsewhere, where I am mentored and received with arms wide open by film professionals from all over the world. That should put my "fellows" to shame, right?
But, where do I want to be? I want to be in a world where my writing can reflect my taste, my frame of reference, and where my perspective and writing style are recognizable; a world where I can, one day, become an authority in film criticism as a young voice eager to be heard and appreciated in the changing landscape of this profession; a world where I can make a name for myself in the vastly feared yet revered community of film critics (without, however, meeting the end of the critic in "Cloud Atlas!") and thus contribute to the field of film criticism both in my home country and abroad; and last but not least, a world where there are more women film critics.
Perhaps, I should take advantage of my dire circumstances and create that world myself… Because, above all and after all, I am a dreamer and the last of the Mohicans…
Mao Was a Film Critic
By Xin Zhou (China)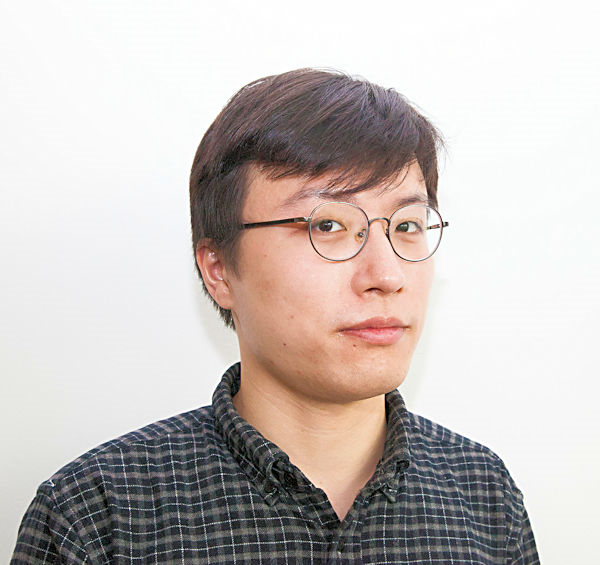 Mao was a film critic in China, among many other positions he occupied. His review of "The Life of Wu Xun" (1951) in "People's Daily", the official newspaper of the Chinese Communist Party, instigated a year-long public campaign that criticized the bourgeois and the anti-historical materialism ideology which he sees as representative in the film. Totality, the intention to blur the distinction between the aesthetic and the political, is the hindrance blocking the road to renewal in contemporary China that continues to speculate a further disintegration of the financial, the administrative, the military, the judiciary, and the commercial.
Now, as Mao has failed so miserably in attempting to build socialism in China, whose current waning legitimacy in the face of massive and systematic corruption can only be bolstered by ideological contortionism, the story of the total critic is not going to happen again soon, if ever. For the past couple of years, insurmountable interest from venture capital in commercial cinema in China has almost surpassed interest in real estate. The potential for prosperity in the production of film, via overseas expansion, money laundering, and box office figures manipulation, is in the mind of every manager of the burgeoning trust funds, and investment banks. Political economy is and has to be part of the discourse of cinema.
Meanwhile, the work of film criticism has inevitably downsized to be functional, in the sense that it only facilitates the visibility of film, but rarely the critique. While the industry expands its social, cultural and financial relevance, the corrosive disease of corruption, like the uncontainable viral flu, has also entered the body of film writers, making the ethical life of a film critic ever harder to archive. Corruption is found in the materiality of "Red Envelopes (aka Hongbao)", which used to describe a monetary gift that is given during special occasions such as weddings, and new years, that has become the self-emitting object dispersed in the pockets of writers who are open to sharing the festivity of a new film's birth.
As for me, living outside of the country for three years has been a revelation — knowing how Chinese cinema circulates outside of its domestic reception, as well as the images of the country in the Western context. I look forward to seeing how digital circulation will bring my writing to the floating atlas.