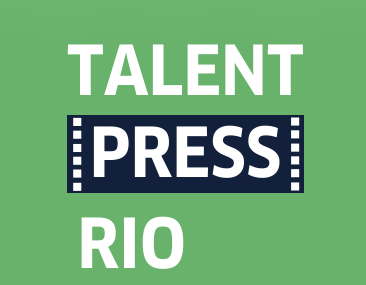 For the fifth year, Festival do Rio – Rio's Int'l Film Festival shelters the Talent Press Rio, one of the international extensions of the Berlinale Talents, from the Berlin Festival. Aimed at training journalists and film critics from Portuguese-speaking countries, the program is carried out in partnership with the Goethe-Institut, the International Federation of Film Critics (Fipresci) and the Brazilian Association of Film Critics (Abraccine).
Talent Press Rio seeks to contribute to the training of film critics who write in Portuguese, generate opportunities for exchange between Portuguese-speaking countries and strengthen cultural ties in their respective countries. During the festival period, ten critics from Brazil, Portugal and Angola will have the opportunity to participate in an intense program that includes meetings with mentors, filmmakers and professionals from the press.
Under the general supervision of film critic and researcher Pedro Butcher, Talent Press Rio 2021 will be mentored by Ela Bittencourt, contributor to the magazines Sight and Sound, Film Comment and websites Notebook (MUBI) and Hyperallergic, among others; Roni Filgueiras, critic and researcher with passages in O Globo, Jornal do Brasil, Folha de S. Paulo and Veja Rio; Victor Guimarães, co-editor of Cinética magazine; and Ricardo Vieira Lisboa, editor of the Portuguese website À Pala de Walsh.
Participants:
Ana Julia Silvino
Claudio Azevedo
Diego Silva Souza
Dri Tinoco
Gabriel Araujo
Georgiane Abreu
Giuliana Zamprogno
Manu Zilveti
Marcos Jinguba
Thiago Gelli