Documentary films are no longer exclusively programmed at documentary film festivals but have now for over a decade become part of feature film competitions as well as other program sections in many international film festivals. The Berlinale is no exception: For this year's edition, the festival has even created a special jury to rate all the documentary features in the whole festival program, officially named 'Dokumentarische Form' (Documentary Form).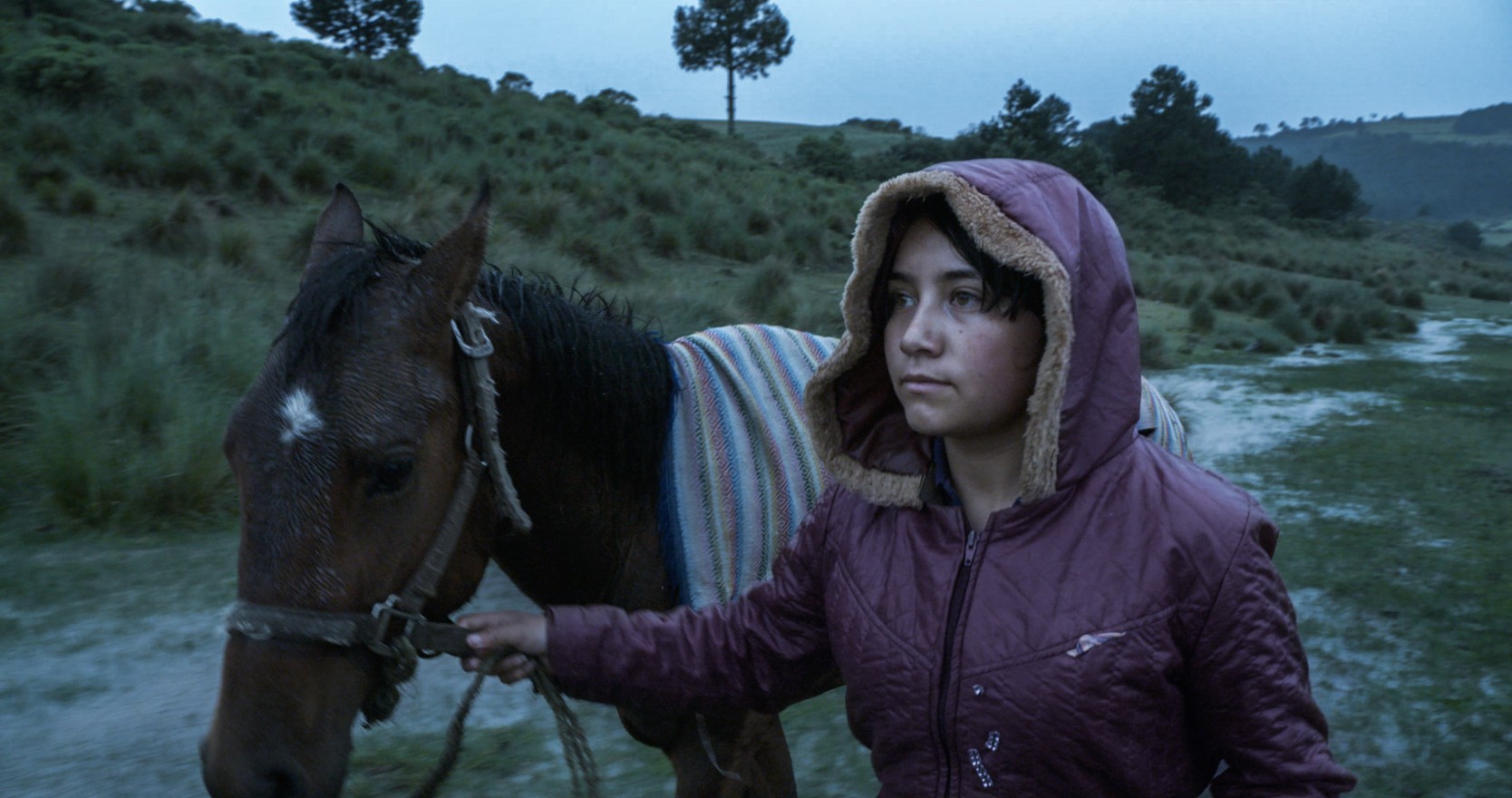 The Mexican film The Echo (El Echo, 2023) by Tatiana Huezo, programmed in this year's Encounters section, is such a non-fiction film, although the Mexican-Salvadorian director switches between features and documentaries. Her last film was a work of fiction, and she is currently creating on a new full-length feature.
El Eco is the name of a remote village in a northern Mexican mountain valley in the state of Puebla, at about 3000 meters altitude, 150 kilometers away from Mexico City. It's an area with no industry, no tourism, there is not even a proper road leading to the village. The tiny place with a mere one hundred inhabitants is not to be found on Google Maps, the village has no mobile phone connection, and it is regularly hit by extreme climatic conditions: cold winters, long droughts, extensive floods after days of torrential rain.
But the families here have learned to live with nature's challenges; tradition has taught them what to do and when. People and animals live close together, depending on one another. When a sheep is slaughtered, it is done with decency and every last bit of the animal serves a purpose.
The daily village life is scarce and consists of the most elementary things. There is no running water, no proper toilet, a minimum of furniture, and the fire in the kitchen/living serves for heating as well as cooking.
There is work for everyone and all day long. The kids have to participate with daily duties from a very young age. At the beginning of the film, a girl – she may be twelve years old – is told to take care of her grandmother. She washes her in a bathtub with great tenderness, dries her hair, tries on her glasses. Later in the film, when the elderly woman dies, she is surrounded by every family member, and buried with the whole village present.
The fathers though are absent. They have to work in town, as construction workers or tradesmen selling the home-grown goods, and might come home for only one weekend a month. So, bringing up and educating the children is entirely up to the mothers.
Being a child in El Eco is so very different from what we know, even from what is reality in most of Mexico. But are the children unhappy? Do they miss something? Not at all! Because, although they go to school only from time to time, they probably learn more for life than the kids in richer areas. And on the days when the children attend the town's one-room school they are encouraged to teach each other rather than sitting still and listening to the teacher at the front of the class.
Director and scriptwriter Tatiana Huezo spent four years filming The Echo. The protagonists caught by Ernesto Pardo's sensitive and impressive camera are mostly children. The film portraits the village with its inhabitants and the nature around them. There is no voice-over, no explanation, no indication of time or place. It's only the stunning, beautiful and sometimes even mythical images of the Mexican highland that capture our attention.
The Echo is a beautiful film with a strong message, poetic and down-to-earth in equal measure. Humans and nature are a unity here – the villagers know that survival is possible only if they live in accordance with nature, not by exploiting it.
Huezo is well-known as a sensitive and poetic filmmaker in arthouse circles. She initially received international attention with debut film, the feature documentary The Tiniest Place (El lugar más pequeño, 2011). Her second documentary Tempestad (2016) premiered in the Berlinale Forum, while her first fiction film Prayers for the Stolen (Noche de fuego, 2021) received a Special Mention in the Un Certain Regard competition at the 74th edition of the Cannes Film Festival. Both films also entered the race for the Oscars. According to Huezo, her three documentary features form a 'trilogy of pain and trauma'.
Beat Glur
Edited by Pamela Jahn
© FIPRESCI 2023