Buddhadeb Dasgupta 1944-2021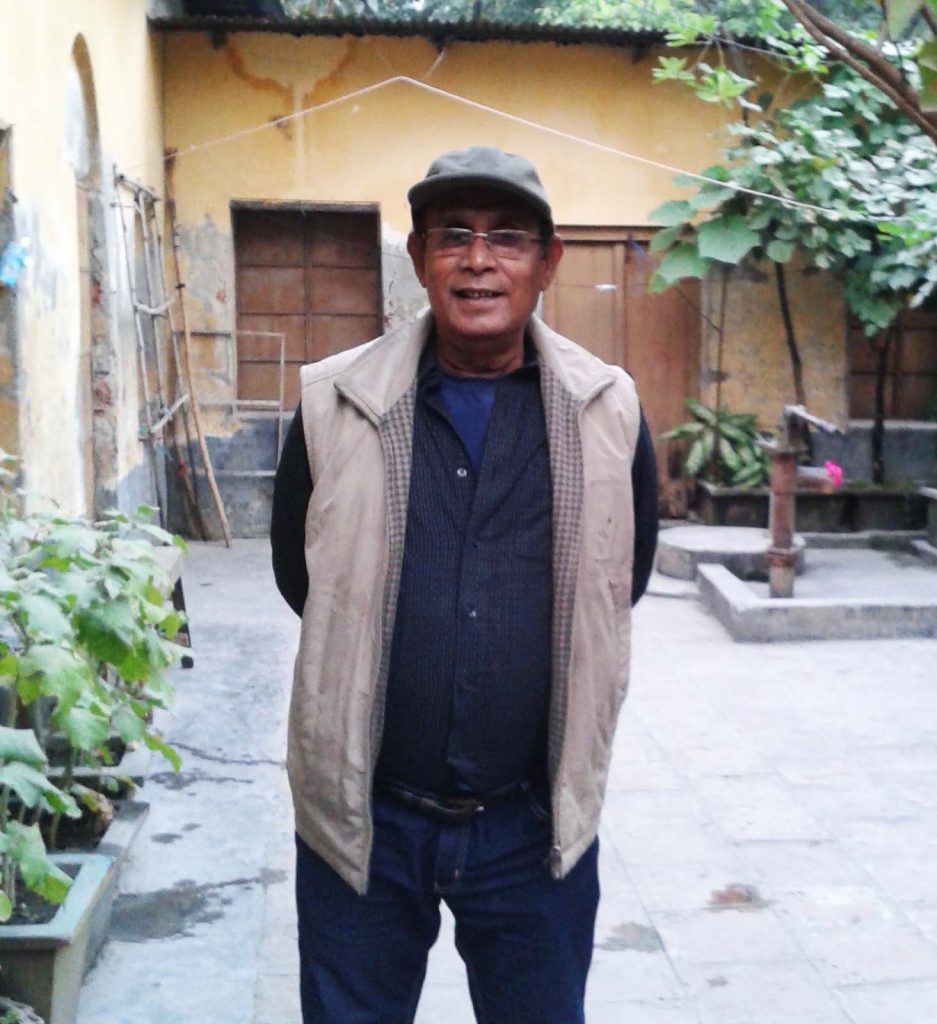 Born on 11 February 1944 in Purulia, West Bengal, India, Buddhadeb Dasgupta was brought up in a liberal middle-class educated Bengali family. His father, a medical officer in the Indian Railways, initially was a Gandhian and later a Marxist. His mother used to play piano with Brahmo hymns and Tagore songs for her nine children. All these created a deep sensibility of philosophy and music in Buddhadeb's mind from his early childhood. His boyhood passion was poetry with immense influence of Tagore and other Bengali poets. He continued writing poetry and soon emerged as an acclaimed poet with several books on verse to his credit like 'Govir Arieley', 'Coffin Kimba Suitcase', 'Himjug', 'Chhata Kahini' 'Roboter Gaan' and others. He also excelled in writing novels like 'Nikhiler benche thaka', 'America America' and others. Buddhadeb graduated in Economics from the 'Scottish Church College' in Kolkata. After doing his masters from the 'Calcutta University' in Economics he joined as a Lecturer first at 'Syamsundar College' at Burdwan and then at 'City College' in Kolkata.
While doing his graduation he was attracted to cinema by watching films of the masters shown by the 'Calcutta Film Society' (founded by Satyajit Ray in 1947). Buddhadeb started making films with a documentary titled 'Continent of Love' in 1968. Same year he made a short fiction titled 'Samayer Kachhe' (Near the Time, 1968). In the following years he made several other documentaries and got the best documentary award for the 'King of Drums' (1974). According to him the "overpowering attraction of this creative medium of cinema" compelled him to leave the secured job of the lecturer in 1976 to become a fulltime filmmaker. In 1978 he came up with his first feature film 'Dooratwa' (The Distance) which Satyajit Ray found "Poetic". The film won the national film award and earned him a place at the national arena while his next film 'Neem Annapurna' (Bitter Morsel, 1979) established his place in the international scenario by receiving awards at the Karlovy Vary and Locarno.
Buddhadeb emerged as one of the most important voices of the post Satyajit Ray era of Indian cinema. He made 18 full length feature films, several other fiction films for television, and many documentaries. His noteworthy feature films include 'Dooratwa' (The Distance, 1978), 'Neem Annapurna' (Bitter Morsel, 1979), 'Grihajuddha' (Crossroads, 1981), 'Andhi Gali' (Blind Ally, 1984), 'Phera' (The Return, 1986), 'Bagh Bahadur' (The Tiger Man, 1989), 'Tahader Katha' (Their Story, 1992), 'Charachar' (The Shelter of the Wings, 1993), 'Lal Darja' (The Red Road, 1996), 'Uttara' (The Wrestlers, 2000), 'Mondo Meyer Upakhyan' (Tale of a Naughty Girl, 2002), 'Anwar Ka Azab Kissa' (The Sniffer, 2013), 'Tope' (The Bait, 2016) and others. Most of his films were highly acclaimed by the critics and scholars, participated in many festivals worldwide and won several national and international awards and honours.
For last couple of years Buddhadeb was suffering from severe renal and cardiac problems. Still his passion towards cinema could never resist him from making films. Despite undergoing a heart surgery and getting dialysis two times in a week he made his last feature film 'Urojahaj' (The Flight) in 2018 and was planning for his next film. He passed away on 10 June 2021 morning in his sleep at his Kolkata residence. His first wife died a few years ago. He was survived by two daughters from the first marriage and his second wife.
Text and photo: Premendra Mazumder
© FIPRESCI 2021